We love a wedding at Johnson Blythe and we have all your wedding hair and make up needs covered. Check out our favourite bridal hair and beauty trends for Spring/Summer 2019.
Top Spring Hair Trends 2019
Our hair colour experts give their advice on the top hair trends to try this Spring for a flattering, wearable look.
L'Oreal Colour Trophy 2019
Johnson Blythe Hairdressing are thrilled to announce we have three entries through to the semi-finals of the prestigious L'Oreal Colour Trophy!
Kérastase Hair Care Products
We're proud to stock a full range of luxury Kérastase hair care products at our hair salon in Hertford, including the latest Blond Absolu range.
Men's Hair Trends for 2019
At our Hertford hair salon we offer the best men's hairdressing services plus advice on all the latest hair trends for men.
Check out Johnson Blythe Hairdressing Salon's hair trend predictions for 2019! Have some fun with your hair this year!
Return to school, college or university with a fresh new look and stand out from the crowd this autumn!
We've made it even easier for you to call our salon, book your appointments plus get the latest offers! Download our smartphone app now!
From plaits to pretty hair colours, jewels and flowers, we have all your festival hair needs covered!
Make sure your wedding hair and makeup is perfect for you big day with Johnson Blythe's wedding day countdown.
Muddy Stilettos Best Hair Salon in Hertfordshire 2018
Johnson Blythe are thrilled to have won the title Best Hertfordshire Hairdressing Salon in the 2018 in the Muddy Stilettos Awards!
Excitement is mounting a prom time approaches. To help you prepare we've come up with a "countdown to prom", full of ideas, inspiration and the best prom hairstyles.
Muddy Stilettos Awards 2018 Finalists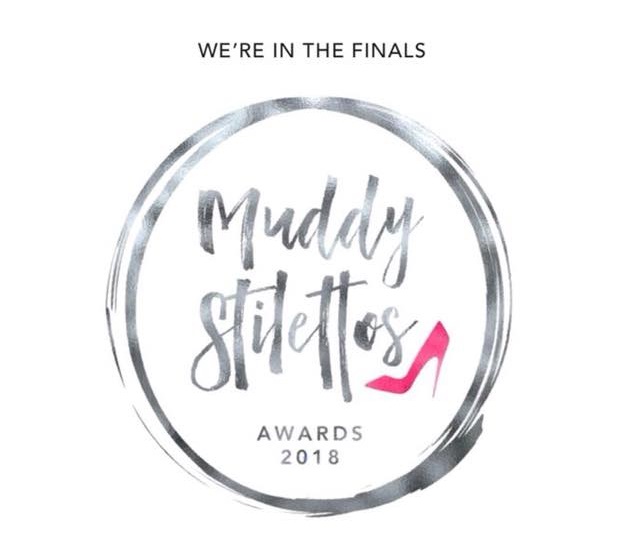 Johnson Blythe Hairdressing salon in Hertford are excited to announce that we have reached the finals of the Muddy Stilettos Awards 2018 for Best Hair Salon in Hertfordshire!
L'Oreal Colour Trophy 2018 – Best in Region
Our very own James has been awarded Best in Region at the prestigious L'Oreal Colour Trophy 2018!
Thinking of going for a stylish new short hairstyle? Johnson Blythe Hairdressers in Hertford provide all the expert advice and inspiration you need.
L'Oreal Colour Trophy 2018
We made it through!! We're thrilled to announce that Johnson Blythe Hairdressing Hertford are through to the regional semi-finals of the prestigious L'Oréal Colour Trophy!   All four of our entries have made it through to the next stage of the competition.
Spring 2018 Hair Colour Trends
Spring is finally here so it's time to banish drab winter hair with a brand new hair colour for the new season! Visit us at Johnson Blythe Hairdressing Salon in Hertford to find the perfect spring hair colour for you.
At Johnson Blythe, our highly qualified stylists are trained to deliver on-trend hairstyles and hair colours to suit different face shapes.   
From fringes to 1980s curls, Johnson Blythe Hair Salon in Hertford has the very best haircuts and styles for 2018. Check out five of the best and pop in for your next appointment soon!
New Year Hair Resolutions
If you haven't already made a list of resolutions for 2018, just keep on reading and get inspired by the following resolutions to help you get perfect hair for 2018.
Pro's & Con's of Colouring Your Hair a Crazy Colour
We've all seen the images of celebrities rocking pink, blue or silver grey hair but just how easy is it to transform your hair colour to pink, blue, silver or purple?